Zarai Taraqiati Bank Jobs have been announced for the posts of information system auditor, application development specialist, senior applications developer, and data analyst.
Official advertisement, eligibility criteria, the online application process, and the last date to apply for Zarai Taraqiati Bank Jobs have been given below.
Please visit us to check out the Pakistan Machine Tool Factory Karachi Jobs which have been previously posted on our website.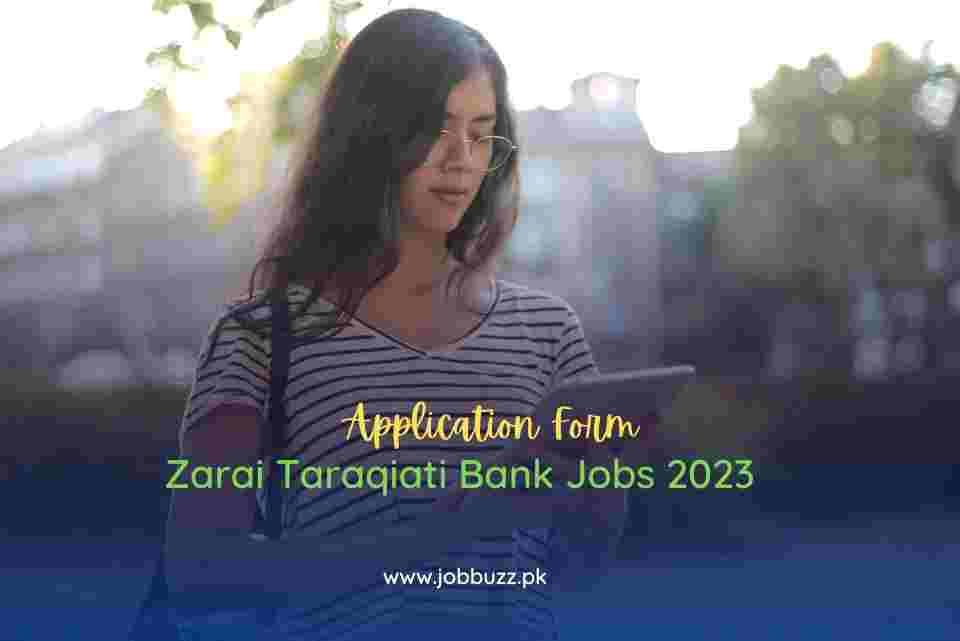 Recommended Reading: Pakistan Expo Centres Jobs 2023 Advertisement
Designation
auditor, developer, analyst
Age Limit
18-40
Who Can Apply
Male, Female
Salary Offered
Pkr. 50,000
Job Location
All over Punjab
Category
Private Jobs
Date Posted
25 July 2023
Job Type
Permanent Basis
Last Date To Apply
19 December 2023
Zarai Taraqiati Bank Jobs 2023 Application Form
Recommended Reading: Expo Centre Lahore Jobs 2023
Qualification Required for Zarai Taraqiati Bank Jobs
The minimum qualification for Zarai Taraqiati Bank Jobs is a Graduation/Master's degree from a Government or privately certified institution.
Experience Required For Zarai Taraqiati Bank Jobs
Experienced candidates would be preferred over fresh ones. Although fresh candidates can also apply for these jobs.
Contact Details Of Zarai Taraqiati Bank
Official Website: https://ztbl.com.pk
Email: contactus@ztbl.com.pk
Phone: (051) 9252805
Recommended Reading: Pakistan Machine Tool Factory Karachi Jobs 2023 Online Apply
Zarai Taraqiati Bank Jobs Official Advertisement
This is the official advertisement for these jobs. You can also visit the Zarai Taraqiati Bank to see details of these jobs by clicking here.
Zarai Taraqiati Bank Jobs FAQs
What is the last date to apply for Zarai Taraqiati Bank Jobs?

The last date to apply for Zarai Taraqiati Bank Jobs is 19 December 2023.
What is the Basic Pay Scale of Zarai Taraqiati Bank Data Analyst Jobs?

The basic pay scale of Zarai Taraqiati Bank Data Analyst Jobs Is OG-I
What is Zarai Taraqiati Bank's helpline number?

Zarai Taraqiati Bank's helpline number is as follows
Website: https://ztbl.com.pk/jobs

Helpline: (051) 9252805
Recommended Reading: DHA Quetta Jobs 2023 Online Apply
Zarai Taraqiati Bank
Zarai Taraqiati Bank Limited (ZTBL) is a prominent financial institution in Pakistan, formerly known as the Agricultural Development Bank of Pakistan (ADBP).
Established in 1961, it was rebranded as ZTBL in 2002 to better reflect its broadened scope and commitment to agricultural development.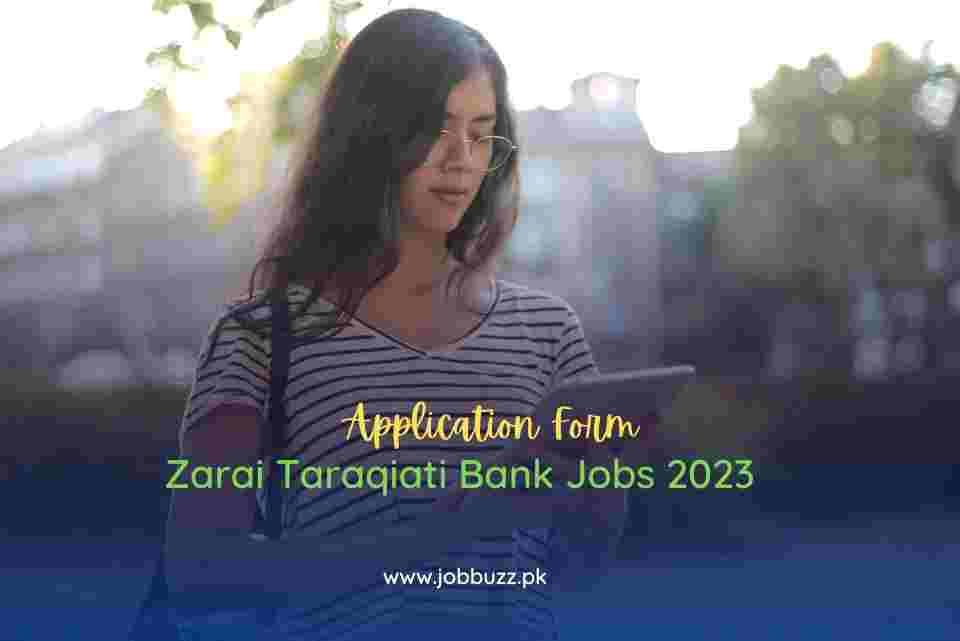 Mission and Purpose: ZTBL's primary mission is to contribute to the growth and development of the agriculture sector in Pakistan. It aims to uplift rural communities by providing financial support and technical expertise to farmers, agriculturists, and agribusinesses. The bank plays a crucial role in enhancing agricultural productivity, income generation, and overall economic prosperity.
Financial Services: ZTBL offers a diverse range of financial services tailored to meet the specific needs of the agricultural community. These services include agricultural loans, credit facilities, and leasing options for purchasing agricultural machinery and equipment. By providing financial assistance, ZTBL empowers farmers to invest in modern farming practices, purchase quality seeds, fertilizers, and machinery, and improve overall agricultural productivity.
Technical Know-how and Support: Besides financial services, ZTBL offers technical expertise and support to farmers. Through specialized training programs, workshops, and seminars, the bank educates farmers on modern agricultural practices, efficient resource management, and sustainable farming techniques. This knowledge transfer helps farmers make informed decisions, adopt innovative methods, and adapt to changing market dynamics.
Rural Outreach and Branch Network: ZTBL operates an extensive network of branches in both urban and rural areas across Pakistan. This wide outreach ensures that even farmers in remote and underserved regions can access financial services easily. By bringing banking services closer to rural communities, ZTBL aims to bridge the financial gap between urban and rural areas.
Role in Agricultural Value Chain: As a key player in the agricultural value chain, ZTBL supports various stakeholders, including input suppliers, farmers, traders, processors, and exporters. By facilitating financial linkages throughout the value chain, the bank enhances market connectivity, encourages agricultural diversification, and improves the overall efficiency of the sector.
Specialized Schemes and Initiatives: ZTBL introduces specialized schemes and initiatives from time to time to address specific challenges faced by the agriculture sector. These schemes might focus on areas like crop insurance, livestock development, agricultural research, and promoting agribusiness startups. Such initiatives play a vital role in mitigating risks and encouraging innovation in the sector.
Digital Transformation: To keep pace with technological advancements and to provide convenient services, ZTBL has been actively involved in digital transformation. The bank has embraced modern banking technologies, such as mobile banking, online loan applications, and electronic fund transfers, making it easier for farmers to conduct transactions and access financial services.
Collaboration and Partnerships: ZTBL collaborates with various government agencies, non-governmental organizations, and international development partners to strengthen its capacity and outreach. By forging partnerships, the bank can access additional resources and expertise to support its agricultural development initiatives.
Overall, ZTBL's dedicated efforts to promote agricultural development and rural prosperity have had a significant impact on Pakistan's economy.
Recommended Readings: Defence Housing Authority Jobs
If you like this article, please comment and share this job on Facebook, Whatsapp, or any social media platform.
If you have any queries regarding this particular job or any other job feel free to ask us at Contact@jobbuzz.pk. We would love to answer all of your queries. Thanks for reading our article.